The history of Laker Shakes and Burdickville Market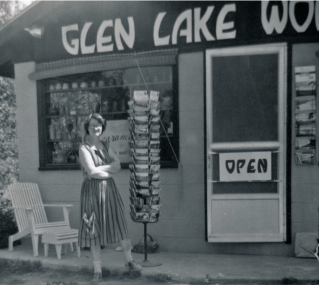 Dorothy E. Lanham was the original owner of the building and it was called The Glen Lake Workshop, we know that it was built in the late 1950's.
Dorothy was an artist studying at the Chicago Art Institute and then worked at Rand McNally as a cartologist before moving back to Burdickville to build and open the workshop.
When the Faulman's retired and closed the Glen Lake Trading Post in 1978, Burdickville was left without a source for ice cream cones and other necessities.
In 1985 Dorothy Lanham closed her Glen Lake Workshop.
Conscious of Burdickville's tradition as a small commercial center, Dorothy resolved to sell to someone who would retain her shop as a business.